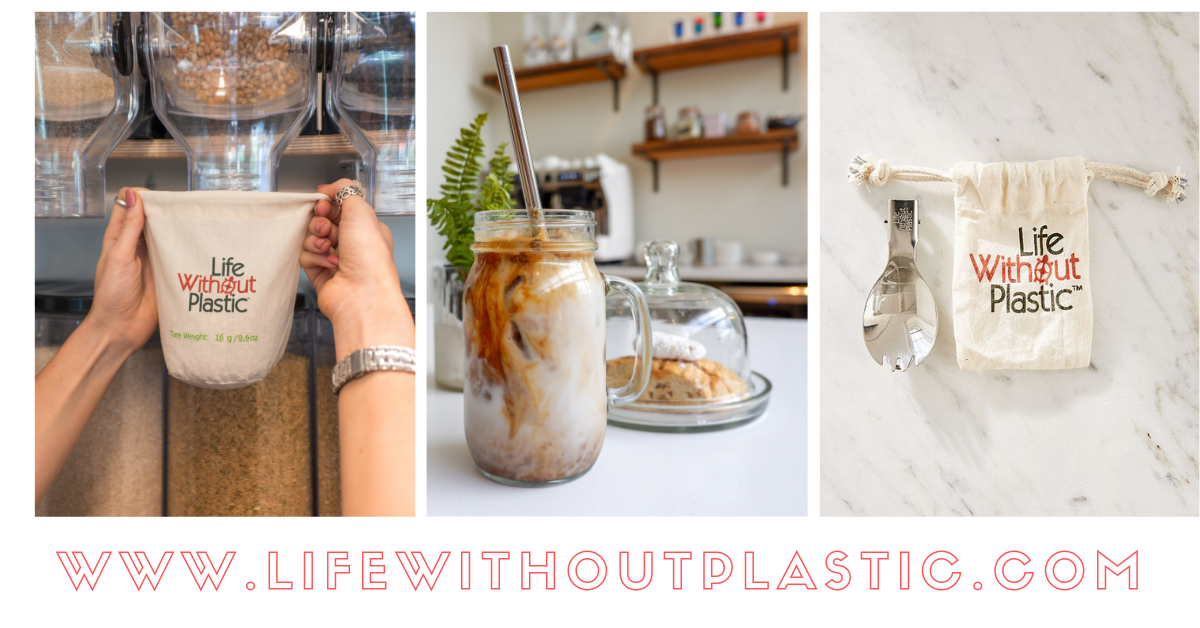 *Sometimes I use affiliate links in my content. This won't cost you anything and will not harm our mother earth. I just might get some funding to go toward filling my logbook and sharing more with you.
As my summer ended, my school year began. I was nervous about going back to living on campus since I had just spent the year away, at the field station and then abroad on the Galapagos. Although I spent the summer in Virginia, readjusting to a life on campus as a college student again is another change. I have mentioned this before, but reverse culture shock is definitely real. I am lucky to have had a lot of support on campus with this adjustment.
Tour Guide Training
My experience back onto campus began with tour guide training. Every year, I have to participate in this training even though I have been a tour guide since sophomore year. Many things on campus change over the summer and it is important to stay up to date. However, when you are off campus for as long as I was and there are major curriculum changes, all day training about campus is a little overwhelming. I made it through and had the opportunity to enjoy my new apartment with one of my roommates and friends.
Cheerleading
Shortly after, I had my last preseason for football cheerleading. This is a few days of cheerleading ALL day. We also did some team bonding like our annual scavenger hunt and tie dying!
Classes Begin
Classes began a few days later. It was my very last fall semester at Juniata! This semester was overwhelming and completely different. Not only did I return from a year off campus but I also experienced having roommates for the first time and starting a new job position.
My classes this semester included Hispanic Culture in Film, Environmental Geology & Lab, Conservation Biology, and Global Environmental Issues. I also took a credit of research to work on my project from my internship from over the summer. I really enjoyed taking geology and I highly suggest it to everyone. It is so important to understand the building blocks of our earth, literally!
Working Girl
I began working in admissions as a freshman as Student Assistant for an admission counselor. I worked my way up to Tour Guide and now this year, I began my position as an Assistant Admission Counselor. I assist the admission counselors by interviewing students who visit Juniata, informing families about Juniata financial and application details, and assisting during open houses. This position is more money but also allows me to do one of the things I love to do most: get to know people. I get to talk about the place I love but also understand student's backgrounds and why they interested in Juniata. I love being a professional in the office.
Conferences
Wyoming: The Cowboy State
After my study abroad semester, I became part of the Benjamin A. Gilman International Scholarship Alumni Network (after completing the program which provided me with a scholarship to go abroad). As part of this network, I was invited to the U.S. Future Leaders Topical Seminar: Energy and Natural Resources in Laramie, WY. So I missed the 2nd week of my classes and went to Laramie!
These few days were hosted at University of Wyoming (UW). Here are some highlights! One of our speakers included a Senior Executive at Exxon Mobil Corporation and he sat at my dinner table with his wife. I toured the High Bay Research Facility, which aims to improve the efficiency of the extraction of oil and natural gas resources. I also visited the High Plains Wind Farm as part of Rocky Mountain Power, learning about how wind power is used in Wyoming and in surrounding states!
Down South to Charleston
In November, I traveled down to Charleston, South Carolina for the National Estuarine Research Reserve (NERR) Association Annual Meeting. I was able to go because of my internship last summer at the Chesapeake Bay National Estuarine Research Reserve in Virginia. At the meeting, I had the opportunity to be in the same room as almost all the staff from each of the 29 different NERRs. The networking I was able to do was phenomenal. I also got to catch up with other Hollings interns that I met through the program.
Here are the highlights!
I began with a Climate Change Communication workshop by the National Network for Ocean and Climate Change Interpretation (NNOCCI). This was a super awesome workshop backed by research. The next day I sat with the Education Sector for the morning to discuss internships and putting diversity, equity, and inclusion in practice. We then went to the South Carolina Aquarium to investigate interpretive design best practices for exhibits at visitor centers. This included touring and understanding the construction of their newest exhibit about their turtle hospital. They also gave us extra time to enjoy the rest of the aquarium!
That evening, I presented my research in a poster format and got to interact with many people from all over the reserve system. It was super fun to also have my mentors there for support!
I also got to try a Peace Pie!!
San Francisco days, San Francisco nights
My last conference of the semester was the American Geophysical Union Fall Meeting 2019 in San Francisco. I roomed with one of my friends I met through the Hollings Scholarship and got to see many more of my friends while I was there. I presented my first oral presentation about my project at a large conference. It was an incredible experience and I was glad to be part of it.
I also attended many different presentations, visited a wide variety of posters, and participated in great science communication workshops.
One of my favorite ones was about marine debris and the plastic problem. We learned about plastic found on the coasts and the origin of the mass of it. We also learned how different programs such as Washed Ashore, are using their debris from clean ups to build plastic sculptures and putting them in public spaces to create conversation. During the workshop, we got to make our own designs with actual plastic pieces from the clean ups. Not only is this promoting environmental consciousness, but it is also adding the art literacy component. When we created our own designs, we focus on colors, or types of plastics.
What are some origins of the masses of plastics in the ocean?
Landbased/Recreational Activities (beach toys, plastic bottles, etc)
Commercial Fishing (traps and nets left in the ocean)
Container Spills (large shipments of goods such as hockey gloves, dolls, or shoes)
Afterwards, I actually had lunch with the presenter and got some career advice from him!
I also got to see my mentor from my internship at Oak Ridge National Laboratory and more people from my scholarship program!
AND I saw one of my friends (huge surprise) from study abroad!!!!
We explored San Francisco in the evenings after a day full of taking in all the science.
End of Football Cheerleading
In the midst of all of this, I also had my last game cheering for football. I will miss being on the sidelines so much!
Last Traditions/Moments on Campus & in Huntingdon
I also had my last of many traditions and favorite activities on Juniata's campus and in Huntingdon
Mountain Day
There's nothing quite like having class cancelled, but Mountain Day is the epitome of cancelled classes. This annual tradition is one of my favorites and began in the late 1880s. On this day, classes are cancelled with no prior notice. The saying on campus is "Mountain Day is always tomorrow".
On Mountain Day, students are given the opportunity to spend the day at Raystown Lake to enjoy a picnic, swimming, water sports, crafts, yard games, and inflatables. There are usually surprise raffles and treats. This year we had FREE Rita's Italian Ice!
The scenery is picturesque. Hammocks swing from trees, laughter roars from the waterside, students are falling off kayaks, and speakers sing anthems of a fun day. My favorite part is that faculty and staff are invited. Professors engage in conversation with barefoot students, who insist on petting every dog in sight.
After lunch, each class battles in tug-o-war until the strongest group takes on the faculty and staff. In the finale, we brought in many seniors who were nervous to join but were persuaded by our camaraderie; we barely had enough rope for everyone to hold on. As a proud member of the class of 2020, I would like to announce that we won!
This year, Mountain Day was a total surprise for me and many others. It was a great day with the Juniata community including faculty, staff, and students. Only Juniatians really understand the magic of Mountain Day, everyone else is just insanely jealous because they want their classes cancelled.
But this day is much more than that.
Special Olympics
Every year Juniata College hosts the Special Olympics Central Pennsylvania Fall Sectional. On this day, our campus becomes the stage for athletic excellence and perseverance. Athletes from over 20 central Pennsylvania counties come together to show off their abilities. These athletes work extremely hard for this day, and are full of excitement upon arrival.
I look forward to this event every year. As a cheerleader, we participate in the opening ceremony events by greeting athletes, cheering them on, and doing a short performance. We also volunteer at various stations throughout the day. Although we arrive early in the morning, I keep my energy high and my smile bright. These athletes give their 100% and they deserve my 100%.
I love being able to be part of this exciting moment and support others in their journey to success. No matter who someone is or what obstacles they might face, they deserve the utmost respect for their hard work and achievements.
Special Olympics International has started "The Revolution is Inclusion" campaign to create a fully inclusive world.
Take the pledge Inclusion Pledge here: https://jointherevolution.org/
Study Abroad Fair
I got to represent the Galapagos semester at our study abroad fair on campus! I also got to hang out with a friend who was studying abroad at Juniata and my friend who went abroad with me.
Trough Creek State Park
My family took my friend, who was spending a semester at Juniata from York, UK, to enjoy the local central PA nature at Trough Creek State Park!
Hydrilla Study on Raystown Lake
When I was at the field station, I got to assist with a study of invasive hydrilla on Raystown Lake. This year, I got to help again!!! It was a full day of fun, sampling the bottom of the lake.
Raystown Field Station Alumni Retreat
Only 4 of us remained on campus since our semester at the field station was mostly seniors. So we decided to rent out Grove Farm, have a campfire, and reminesce on our good ole days at the lake without annoying anyone else about it.
The next morning we went down to the lake to take a picture with our RD, John, and his mighty sidekick, Margo.
Madrigal
We have a dance and dinner at the end of our fall semester. It was quite fun this year with my roommates and friends!
Senior Year
I am of course writing this post on the day we found out we are not returning to classes on campus and will be learning remotely until the end of the semester. I do not want to get too sappy until my next post about the spring semester. However, I do have to say….I wish I would have soaked in some more of Juniata and my memories during my fall semester knowing now that it is all over.
I will always be a Juniatian.